Man's ability to use reason supports the argument that there never was a Big Bang.  In this orderly world there are rules that govern how to determine good ideas from gibberish. Logic has given man the way to deductively make those kinds of determinations.
One must revisit the explanation that the universe begun entirely abiotic.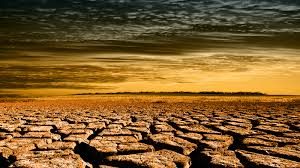 This means everything is completely sterile and incapable of sustaining life let alone creating it. Logic is the tool that needs to be employed to determine whether or not this assertion is correct.
Once one understands that there is more to our universe than the limitations placed on it by scientific explanations, the sooner one will see the shortcomings of humanistic positions. Yes, it's valid to use the Laws of Nature and the Laws of Physics. However, it's also a necessity to incorporate the Laws of Logic and reasoning to get a full understanding of how the universe works. That is why, in The Universe Speaks Part 2, it was stated that words have specific meanings and the ideas which are represented by those words have meaning too.
Logic has given man the way to ascertain the validity of the positions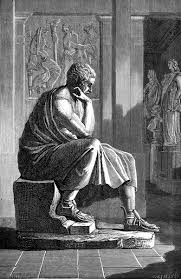 and world views that people hold. The form of logic that is favored by the sciences today is called inductive logic. That does not mean that deductive logic is any less valid. It is with deductive logic that one makes determinations about the correctness, the consistency, the coherence, and the clarity of our thoughts, ideas and theories. It is through this capability we determine if our observations fit the world in which we live.
Based upon the use of deductive reasoning, as it relates to abiosis and viability, a valid deductive argument states:
All A is B                                        All B is C                                      Large explosions create a sterile environment; and the big bang was a large explosion.                                                                                                                     All A is C                                                                  Therefore, the big bang created a sterile environment.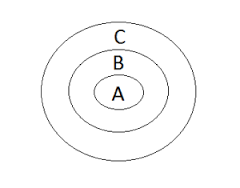 ALL A is B                                        No B is C                                    Since a big bang created a sterile environment; and sterile environments are incompatible to life.                                                                                                           No A is C                                                                     Therefore, after a big bang life itself is nonviable.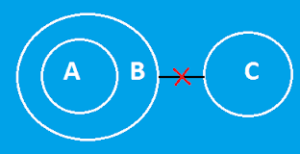 By removing all of the peripheral information, as it relates to the beginnings of the universe, one sees how a big bang is not a viable option, unless of course one wants to ignore the conventions of language itself.
Now some learned humanists might object and bring up a fancy phrase like spontaneous generation to try and explain the impossible. This is where an advanced course in coherence and consistency come in useful. A look at spontaneous generation through the lenses of both the non-theistic and theistic world views will provide differences between them: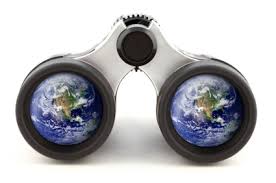 Spontaneous generation? Humanism                               Christian
Who made it happen? No one                                    God
What happened? Life and evolution                     Life – in kind
Why did it happen? Unknown                               God's Love
Where did it happen? Abiotic universe               God's Creation
When did it happen? Billions of years ago           God said, "let                                                                                         there be"
How did it happen? From a big bang                  Ex-Nilo: out of                                                                                         nothing
By breaking down the argument in this manner it becomes clear only one world view can be correct. A choice must be made and there is an obvious problem of consistency with the humanists position. An abiotic universe has problems fitting with the world we live in. However, it is interesting that humans automatically, instantaneously and naturally accepts, without question, the authenticity and meaning of those little squiggly lines that have become the words, the ideas, and the concepts they portray.
Right now, people are either disagreeing or agreeing with what one set of those squiggly lines are communicating in the previous example. Man's capacity to understand, not only those squiggly lines, but the concepts like rationality, objectivity and truth must have come from outside of us (GOD). There is more to life and thought than the unreasoned explanations being provided to mankind in the "modern era." Any explanation where a brain that merely has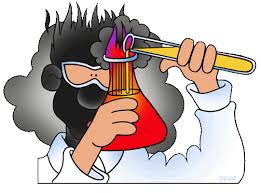 complex chemical reactions occurring as the justification for how mankind thinks, just won't suffice. Things like understanding and truth are vastly complex.  Holding to and agreeing with concepts like those while including ideas like right or wrong and good or bad takes mental capabilities far beyond anything a brain without  self awareness can conceive. Naturalists can't adequately explain where this self awareness came from. Christians  explain it as a gift from God.
While everyone is letting those pieces of information sink in think about this: Life and thought both have rules. Remember there are the laws of nature, laws of physics and laws of logic; one cannot disregard these laws and just make up new rules as you go. Words have meaning; ideas convey thoughts while using those words; and the concepts those ideas introduce are either true of false.
By following the rules: Any big bang would begin sterile – An all encompassing sterile, abiotic universe cannot naturally become a non-sterile universe, Abiosis is without a way for living and sterility is unable to reproduce and incapable of sustaining life. No, the truth is – Our existing world would still be in a perpetual state of abiosis if God had not given life to everything.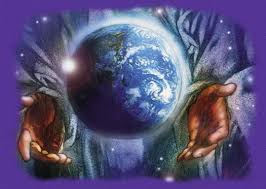 In The Universe Speaks: Part 4 the reason that reason and words meanings are so important will be itself examined.