Now is a good time to introduce the reasons behind choosing the name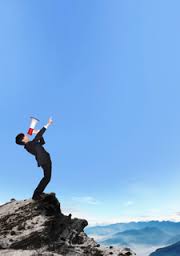 netcastblog.ambassadorships.net for this site. The obvious reason is it continues the theme that began with Ambassadorships LLC and the web site www.ambassadorships.net. The theme of Ambassadorships is to provide other believers with the tools necessary to become effective witnesses, sharing the gospel to non-believers and defending our faith.
There is a scriptural basis for using the name Ambassadorships. In II Corinthians 5: 20 (NASB) it states, "Therefore we are ambassadors for Christ, as though God were entreating through us; we beg you on behalf of Christ, be reconciled to God." Other verses convey the same message. A second verse, Matthew 4:19 reads, "And Jesus said to them, 'Follow me and I will make you fishers of men'."   Then in Matthew 28:19 it says, "Go therefore and make disciples of all the nations, baptizing them in the name of the Father and the Son and the Holy Spirit."  And ultimately II Peter 3: 15 proclaims, "but sanctify Christ as Lord in your hearts, always being ready to make a defense to everyone who asks you to give an account for the hope that is in you, yet with gentleness and reverence."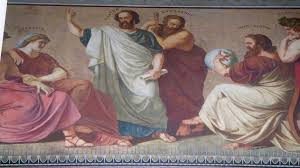 The word apologetics describes witnessing, proclaiming the gospel of Jesus Christ. The original meaning of the word apology is to provide a defense for a proclamation of fact. In a Christian sense it means defending one's faith, note II Peter 3:15 above. Regretfully, this concept has been replaced by the current idea of saying "I'm sorry." Sadly, the only 'I'm sorry' pertinent here is that the use of the word apology has been profaned.
Continuing with this subject of words and there usage is the need for clarity. To fully comprehend any discussion some peculiar characteristics and meanings of words need to be understood, as was seen in the example of the word apology.  A peculiarity of language is related to the name 'Netcastblog.'  It's interesting how one word can have any number of meanings. Take for example the word cast. It was chosen to be in the name of this blog precisely because it has many meanings. A number of those meanings apply to the Ambassadorships theme. The first definition when talking about cast are those times when you throw something; 'to cast it,' if you will.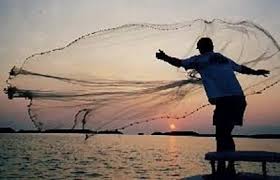 It will take a few moments to describe the relationship between the word cast and the name ambassadorships, but it's worth it.  One recognizes the name Ambassadorship can be a title, yet it also promotes a nautical theme by including the word ship. While thinking about a boat, it's a natural progression to consider fishing. While considering fishing one normally thinks about using a rod and reel. However, if it's commercial fishing one thinks of a net. There are strong correlations in the Bible with fishing, and nets. This interaction is directly tied to the Ambassadorships website by using '.net'. The name netcastblog is a continuation of this interaction. Literally, it's the idea of casting or throwing a net into the water, in the same manner as Jesus' disciples had done. However, Jesus went on to speak of this figuratively when He said to his disciples that "I will make you fishers of men" and this is the real intention of Ambassadorships. But, that's not the sole reason for using the word cast.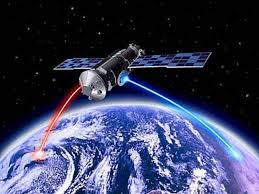 It can be used in a conjunction to create the word broadcast. It originally described sowing seeds onto the ground for planting. Now days, a broadcast more often describes a public notification. There are two senses to this idea: The first is understood in the sentence, "Well you certainly didn't need to broadcast that bit of information all over town."  The other explanation uses electronics and 'air waves' for broadcasting as it applies to television and radio programming.  It relates to Ambassadorships by wanting everyone to hear the Good News of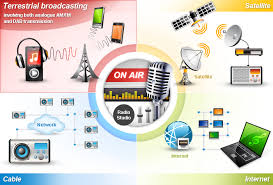 Christ's resurrection. Furthermore, Ambassadorships should be willing to use all broadcasting formats. Whether it's an internet Comcast, a satellite newscast, or a Wi-Fi podcast, netcastblog.ambassadorships.net should be willing to use them. Whether it's the social media's Facebook and Twitter pages, phone apps, church services, or good old fashioned one on ones an ambassadors job is to help others become reconciled to God through the acceptance of Jesus Christ as Savior and Lord.
There is one final application of how the word cast gets used. It indicates the list of names participating in theatrical productions from Christmas programs up to and including TV and Movie productions. Normally this list includes both the person's name along with characters they are portraying. One particular movie, "The Ten Commandments," emphasized this cast idea by advertising how the movie contained "a cast of thousands." This use is understandable in terms of Ambassadorships looking for its own "cast of thousands." There needs to be an army of people willing to become ambassadors for our God, effectively presenting and defending their faith in Jesus Christ our Lord.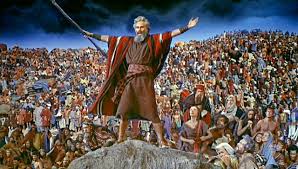 The word 'effectively,' used above, is a key term. In today's world it is critically important that Christians are being provided with the tools necessary to be effective and fully engaged in the work of apologetics proclaiming the truth of the gospel. The Ambassadorships program was designed to provide Christians with those tools. An analogy to fishermen and their nets is useful. One can describe how fishermen use different types of nets, how different knots are tied, and how to make specific repairs. Likewise, a sound apologetic is an important tool for believers. Netcastblog is designed be a teaching tool and a resource for ambassadors from all over the world, just as a net is a tool for fishermen worldwide.
While on this topic about words and names, there is another scriptural reference worth considering. This quote is about the name of Jesus.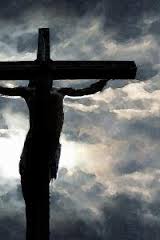 Philippians 2:8-11 says, "Being found in appearance as a man, He humbled Himself by becoming obedient to the point of death even death on a cross. Therefore God exalted him and bestowed on Him the name which is above every name, so that at the name of Jesus every knee will bow, of those who are in heaven and on earth and under the earth, and that every tongue confess that Jesus Christ is Lord, to the glory of God the Father." Now that's a name that is truly saying a lot.